You are here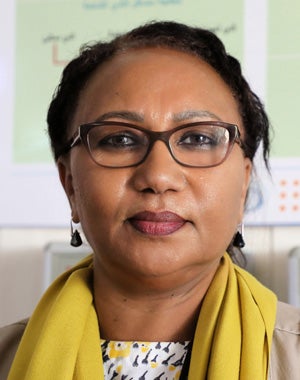 Enshrah Ahmed
Ms. Enshrah Ahmed is Jordan UNFPA Head of Office. She holds M.Sc. on Gender and Development from London School of Economics. She has written both published and unpublished papers / reports on various gender issues including a recent paper titled "Female Genital Mutilation and Population Movements in and outside the Arab Region March 2018, in partnership with Coventry University in the UK and Ahfad University in Sudan".
Enshrah held the position of Gender Unit Chief At two UN missions; Sierra Leone and Lebanon. Furthermore, she was the Deputy Regional Director for UNIFEM (currently UNWomen) Arab States Regional office in Amman. Besides, she held various posts in the UK including Amnesty at International, the International Secretariat in London. 
Ms. Enshrah Ahmed is a British citizen who is originally from Sudan and lives with her husband and daughter.