UNFPA: Delivering a world where every pregnancy is wanted,
every childbirth is safe and every young person's potential fulfilled.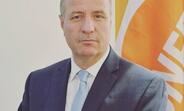 8 March 2017
شجرة الصفصاف امرأة قوية في مجتمع متهالك
  يقال أن المرأة نصف المجتمع، أو أنها أنها كشجرة صفصاف تلقي بظلالها على من حولها، أي أنها تحميهم وتمنع عنهم الأذى. وقد وضعت المنظمات الدولية المعنية بحقوق المرأة موضوع النوع الاجتماعي على رأس أولوياتها ليس فقط دفاعا عن المساواة بين الرجل والمرأة في الحقوق والمسؤوليات، إنما أيضا كوسيلة لتحقيق التقدم الاقتصادي والاجتماعي وحتى
11 October 2016
Making Girls Count in the Sustainable Development Goals Era
Statement of UNFPA Executive Director, Dr. Babatunde Osotimehin, on the International Day of the Girl Child, 11 October 2016 "Is anyone out there even thinking of improving our lives?" asks Susmita, a teenager from Odisha, India. Susmita has never gone to school. She tends the few animals her family owns and attends to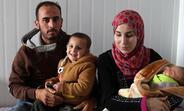 UNFPA supports women and girls inside Syria: Noor and Raneem
UNFPA supports Syrian refugee in Jordan
UNFPA helps women Syrian refugees in Jordan
She is 10 years old. Capable of rapidly absorbing wisdom and knowledge from those around...
The United Nations Joint Global Programme on Essential Services for Women and Girls...