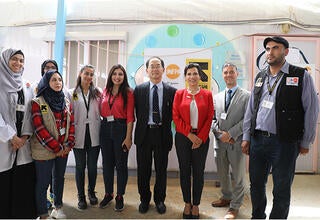 The Japanese Ambassador to Jordan, H.E. Mr. Hidenao Yanagi, visited Azraq refugee camp today to commemorate the start of Japanese funding for a reproductive health clinic in Village 6 that is supported by UNFPA, the United Nations Population Fund.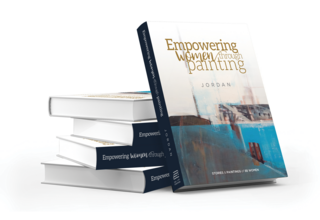 March 20, 2019, marked the launch date of the Empowering Women through Painting – Jordan book. Around 250 people attended the launch event at the Jordan National Gallery of Fine Arts. This one-of-a-kind bilingual book celebrates the female art scene in Jordan by featuring the stories and paintings of 88 women artists from diverse backgrounds. The book brings together public and private sectors, civil society, academ...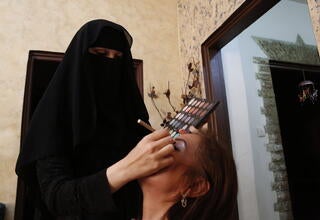 On the occasion of International Women's Day 2019 on 8 March, the Sexual and Gender-Based Violence (SGBV) Working Group, which is co-led by UNFPA and UNHCR and comprised of more than 40 national and international organizations, has decided to pay tribute to the Jordanian and refugee women and girls who are building an equal future for all in Jordan. The SGBV Working Group has selected 9 stories showcasing inspiring...
Vacancies
United Nations Population Fund (UNFPA) Consultancy Announcement The office of the United Nations Population Fund (...